Snippet: What was that big, brave thing that you did that altered the course of your life? Be proud of yourself for it!
October 24th, 2023 – Greetings from bustling Mexico city! And when I say bustling, I am not kidding! There's a million things going on at all times. It's quite a sight, and I hope you go visit someday!
This trip was my return to CDMX after 33 years. 33 years!
Likely you've been to "Vacation Mexico" where there is sun, beach, resorts, all the relaxing and touristy stuff. Mexico City is very, very different, except that it's still very Mexico. It's a booming metropolis that has a rich history of which I couldn't begin to describe, or at least with any accuracy. All I know is that this is a city that literally changed the course of my life in the summer 1990.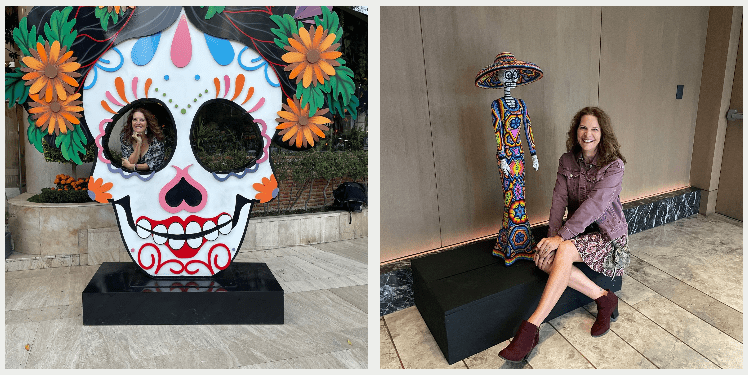 How?
When I was a sophomore at the University of North Carolina at Chapel Hill (Go Heels!), I had not yet found my true calling for my major. I started out as a Pysch major, as so many underclass students do, then I switched to, NERD ALERT: Linguistics. I LOVE language, languages, and grammar. I know…but it's me!
During my first years at UNC, I continued taking Spanish courses (even though I'd placed out of the required levels) and so enjoyed the literature and history classes, and also Spanish linguistics! I was so much better at those subjects than the maths and sciences, so I kept at it. The more I studied Spanish, the more I wanted to study ABROAD. But I couldn't envision taking an entire semester away from UNC even though they had a strong program in Sevilla…instead, I found a summer abroad to Mexico City (then called the D.F. or el Distrito Federal). I was so excited to attend the month-long foreign student program at UNAM (Universidad Nacional Autónoma de México) during the summer of 1990.
There were two other young women from NC signed up to go, so we banded together and got an apartment in a sleepy family-oriented neighborhood in Coyoacan. I would've loved to stay with a family, but this program didn't offer that. And, well, the apartment situation with the two other girls was the best option after all! We had tons of freedom yet responsibility around getting ourselves to the giant UNAM school (hello, let's tackle public transportation in one of the busiest cities in the world as young, blonde foreigners!). I was called guera so many times!
If I was at home back in Austin, I'd absolutely bust out some of those pictures, but alas, you'll have to be happy with these current pics!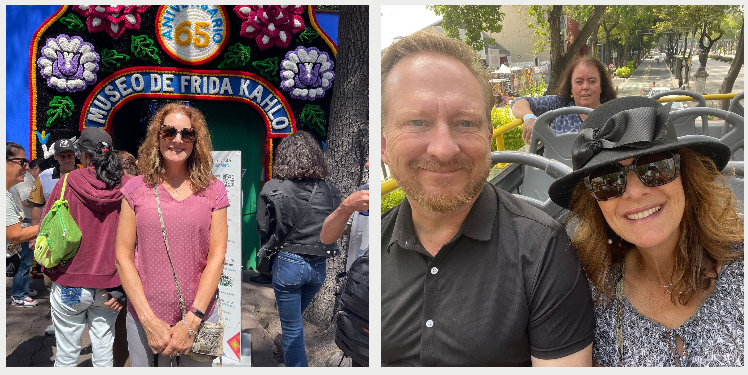 In case you didn't know, Mexican people are the nicest and most helpful people I've encountered on the planet. I'll never forget when I needed to find a mailbox to mail a letter; I asked someone to tell me, instead, they WALKED me to the nearest one and ensured that I indeed mailed my letter!
We made new friends easily in the apartment complex, and no surprise they were almost all boys. These boys helped us figure out the transportation and actually rode WITH us the first time! After that, we were confident enough which wild tiny bus after other wild tiny bus would ferry us to school each weekday. They even taught us how to use the Metro.
That July of 1990 opened my worldly horizons, taught me confidence, cultural appreciation, and gave me the gift of learning that the kind ways of Mexican people and their beautiful language is one of the greatest joys to be had. Sometime during that whirlwind month, I had the clear realization: "I need Spanish in my life and career and will not be happy without it!"
So when I say "that month changed the course of my life," I am not understating this. 
When I returned to Chapel Hill for my junior year, I immediately transferred to the School of Education, declared my major to Foreign Language Education with a concentration in Spanish and graduated with that degree in 1993! (I just got a little choked up typing that because it's something I'm so very proud of!)
Reply here, and tell me a moment from your life that formed who you are today!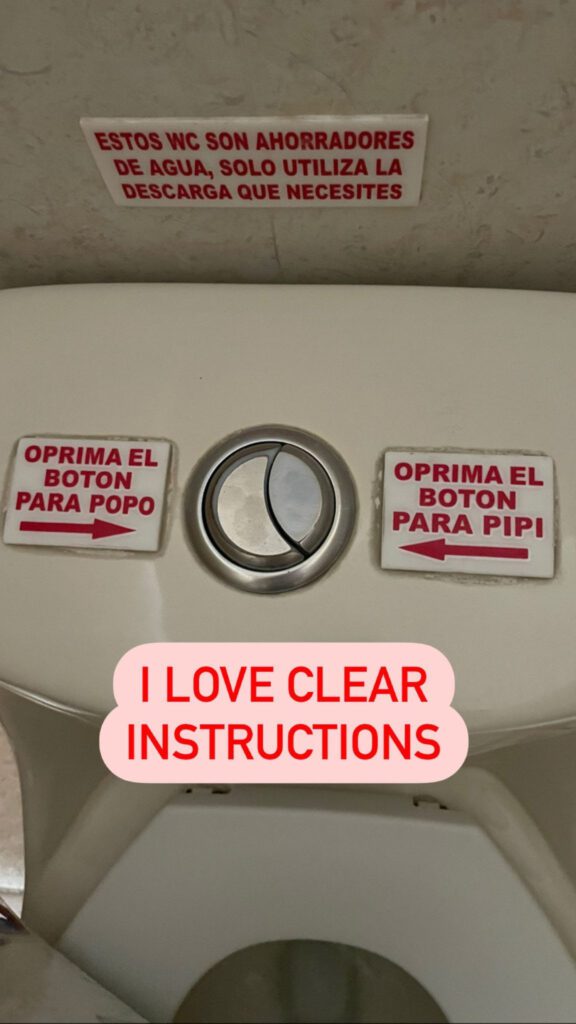 You deserve it!
It's last call to SLAY your Financial Binder (Organize365(tm) or DIY)!! Coming up on Nov 2nd! Only $69 for a 3.5 hr class that will help you ROCK your financial papers from that day and forever after. Register here!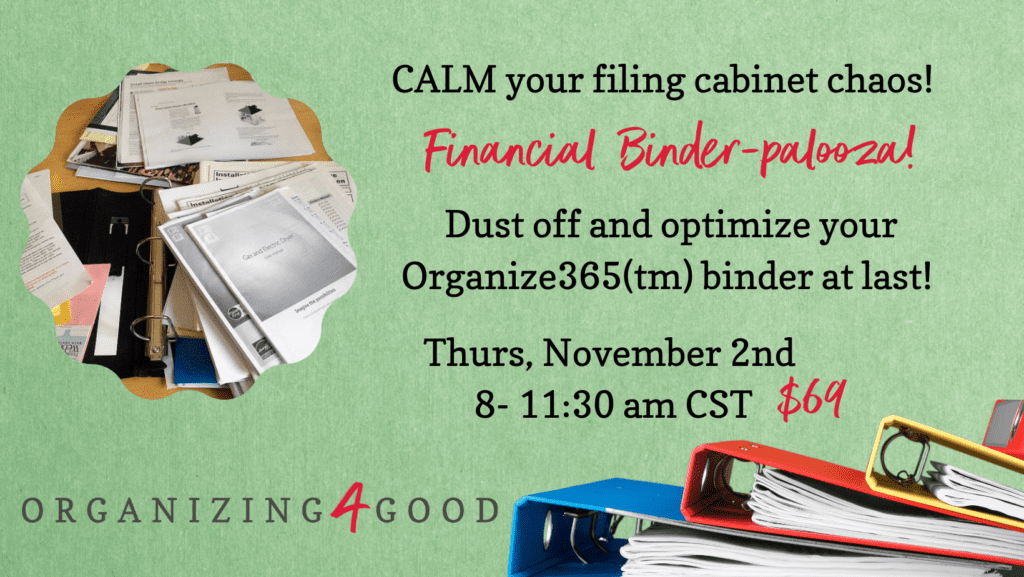 Come visit us in our fun, free FB community: the CALM Collaborative!