EXCITING NEWS ON DECK HERE AT ORGANIZING4GOOD!!
PLEASE CELEBRATE WITH US!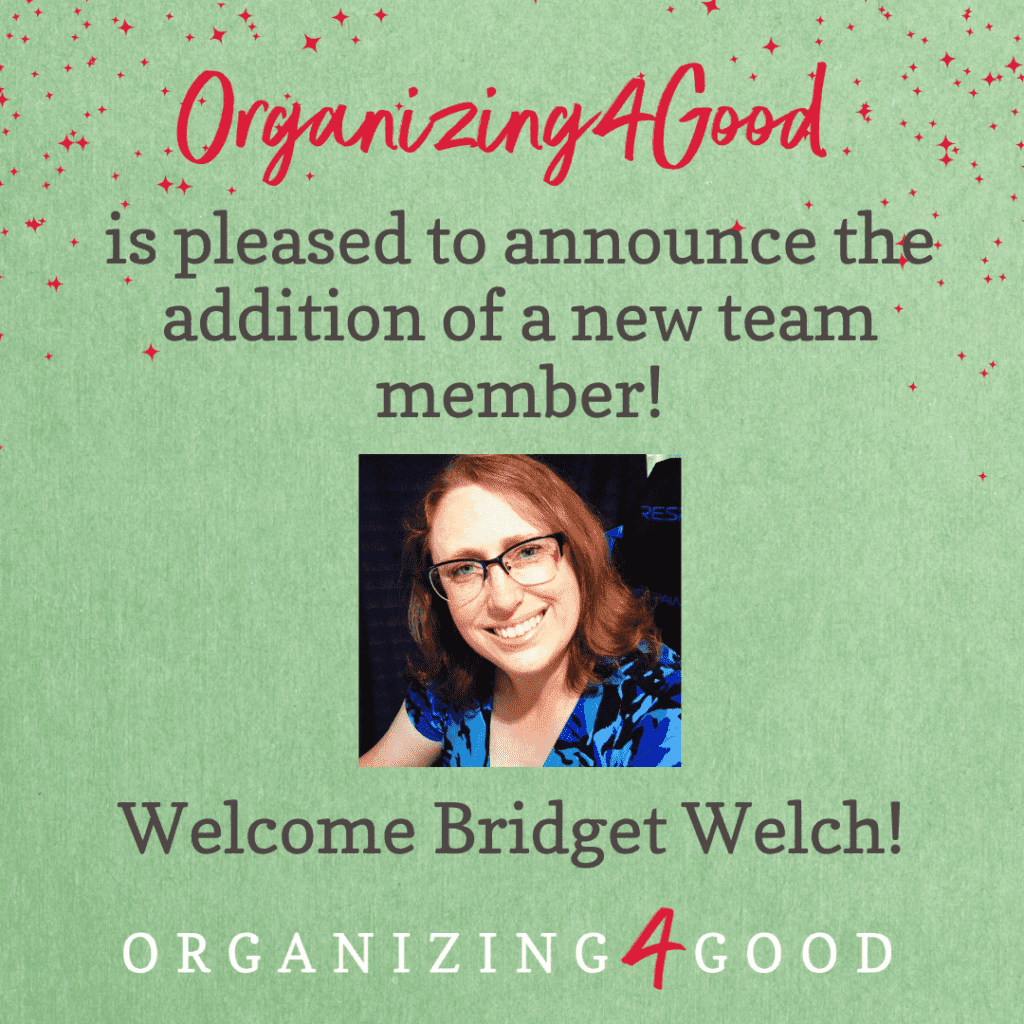 Bridget has been an absolute staple in the FOCUS membership AND the Workbox Membership since almost the very beginning. She was a founding member of the now-archived "mini-membership" that sprouted after the 2021 "Lose Weight in Your Inbox" challenge. 
She has consistently stepped up in so many ways to support Organizing4Good's FOCUS members and contributes in the CALM Collaborative FB group with informative videos. She is a brilliant nonstop fact-finder who consistently gets to the bottom of things when anyone has a question! Everyone needs a Bridget!!
Karen and I are so excited to have her join us as our Community Support team member!! Please welcome her in any of the social media posts out there @organizing4good on Instagram, Facebook, or LinkedIn!
Today is May 23, and in case the suspense has been keeping you up at night, the Pitt housing contract has been submitted!!! And no one died!! (close, though, lol)
(If you missed last week's email, click here)
But the May Madness race still rages on…I'm white-knuckling all things Graduation this, that and the other. Truly I feel like I'm literally running from one thing to the next to the next. OMG is my head even still attached to my body at this point??
I'm 100% relying on Confirming my Calendar (CALM Method Step 1) and Arming my Alarms (Step 2) for any hope of keeping me sane. My tools are my friends!  And my friends are my tools!! We are better together!
Help, is it June 2nd yet??? 
When the end of the school year smoke clears, I have an exciting workshop to invite you to that's happening in JULY! Who says we can't get anything done in the summer? We can if we do it TOGETHER>>>check out Binder Boot Camp here!  
(coupon code EARLYBIRD until June 9th to save $40*!)
 *whole month only, not individual sessions